Sharp

At Sharp Electronics Corporation, our challenge is to create a balance between work time and personal time, with products that can benefit people's lives at work, at home, and everywhere in between.
Canon
Our extensive product line and digital solutions enable businesses and consumers worldwide to capture, store, and distribute information.
Océ

Printing for Professionals.
Lexmark

Since its inception in 1991, Lexmark has become a leading developer, manufacturer and supplier of printing and imaging solutions for customers in more than 150 countries.
HP Office Equipment

HP is a leading provider of products, technologies, solutions and services to consumers and business.
Dahle

Dahle Shredders With over 75 years of experience, our products are designed to meet the strictest safety standards in both personal and professional grade products. You can have the piece of mind in knowing you are about to purchase a quality product that will provide many years of trouble free operation
Print Audit

Managed Print Services from Central's Managed Services division. The cost effective first step in reducing your printing costs by up to 77%.
Papercut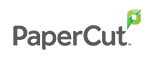 Powerful print management solutions that "just work".
Cisco

Elevate Your Business with Cisco® Technology Solutions.
Sonic Wall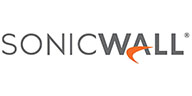 Comprehensive threat prevention at multi-gigabit speeds.
Dell

Dell provides technology solutions, services & support. Buy Laptops, Touch Screen PCs, Desktops, Servers, Storage, Monitors, Gaming & Accessories.
ESP Power Solutions

Don't let poor power quality damage, disrupt, and affect the performance of your digital equipment.